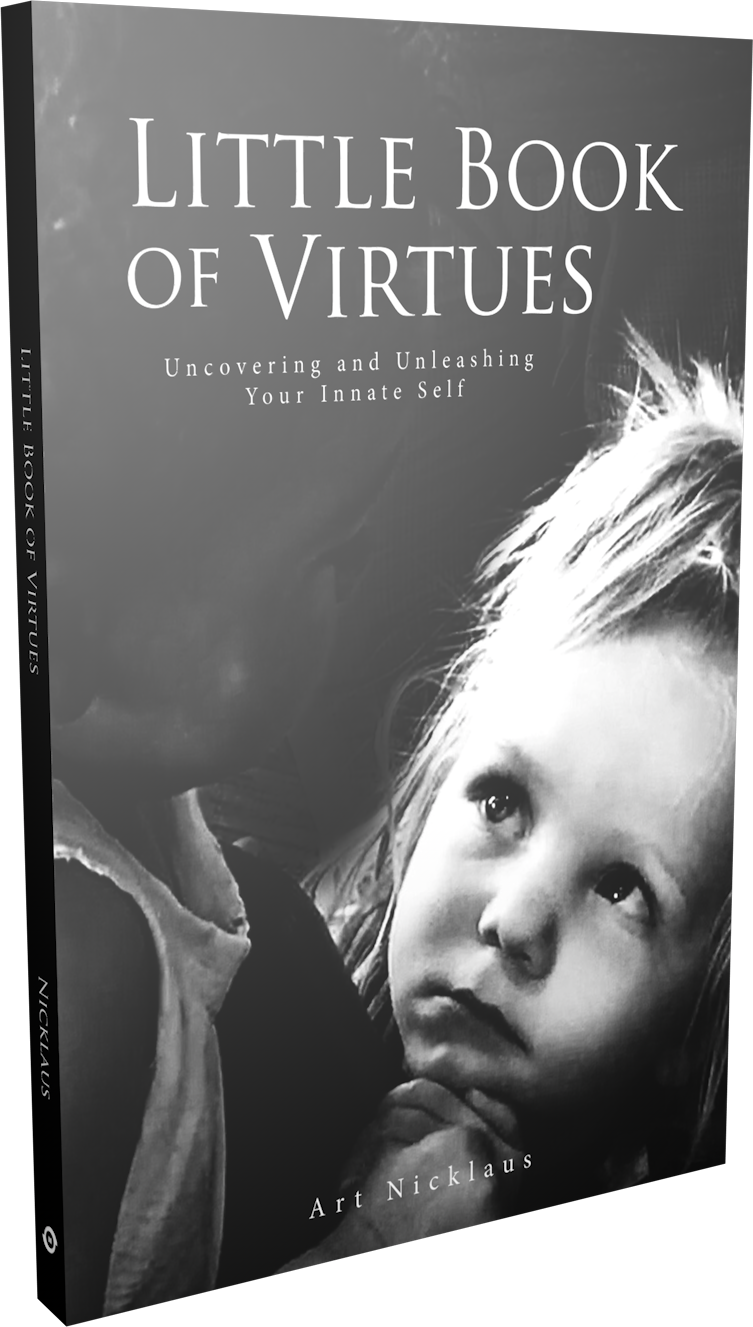 Do you find yourself asking in these challenging times, "What can I do to make this world a better place? I'm just one person!"? For those who wish they could do something but wonder what that something could possibly be, this book is for you. Change begins with you and me. The words we speak and the choices we make are significant. Together we can make a difference. We have within us gifts—called virtues—to offer the world. And to create lasting change at the core and the root, we must look within.
This website is a companion piece to the Little Book of Virtues. The website mostly is a place you can go to 1) Submit your story/illustration via the email link of your own experience with specific virtues, and maybe see it published on that Virtue's web page (if found appropriate.) 2) Perhaps you know of a poem, a movie, a fairy tale, anything that illustrates a particular virtue and would like to submit that. These submissions will be added over time to the website, so that others can use them when studying or teaching the virtues. Use the form that follows on this page to send your story submissions to [email protected]
For those who cannot afford the Little Book of Virtues hardback, a free, abbreviated PDF version of the book is available by emailing Art Nicklaus and requesting one.